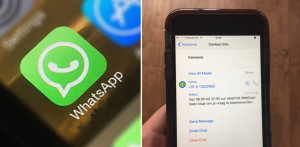 This article is re-published with kind permission of "www.airlinetrends.com".
The airline industry is one of the leading sectors [infographic] in deploying Twitter and Facebook for customer care. In China – where Twitter and Facebook are blocked – social media platforms such as Sina Weibo (a hybrid of Twitter and Facebook) and WeChat (messaging app) are commonly used by Chinese and foreign carriers for customer service.
Meanwhile, airlines such as ANA and THAI are present on messaging platform LINE – which is popular in Japan – while a few airlines, including Royal Jordanian, Royal Air Brunei, Jetstar and Chinese low-cost carrier Spring Airlines, also use Skype for customer care.
The latest communication platform to be used for online customer service is WhatsApp. In October 2014, WhatsApp was the most globally popular messaging app with more than 600 million active users, followed by China's WeChat (468 million active users), Viber (209 million active users, and Japan's LINE (170 million active users), while over 100 million people use South Korea's KaKaoTalk. In January 2015, WhatsApp reported surpassing 700 million users. WhatsApp was acquired by Facebook in February 2014 for USD 19 billion.
Transavia x WhatsApp
Now Dutch low-cost carrier Transavia, a subsidiary of Air France-KLM, has become the first airline to integrate WhatsApp into its webcare channels, which also include Twitter and Facebook.
Customers can ask questions via the messaging app, such as making inquiries about an existing booking, how to check in online or hand luggage rules. Transavia says it aims to respond to questions within an hour and the airline can be reached via Whatsapp 7 days a week between 8am and 10pm.
Says Roy Scheerder, commercial director at Transavia, "We want everyone to make it as easy as possible to get in touch with Transavia. We see WhatsApp as nice addition to the already existing possibilities such as Facebook and Twitter." […] "Because of the accessibility of WhatsApp customers expect an even quicker reaction than via Twitter and Facebook."
For the service, Transavia is using a corporate WhatsApp solution called 'SaySimple' which has been developed by Dutch IT provider Informaxion (website in Dutch) and which allows for multiple conversations to be managed by multiple support staff.
Adds Scheerder, "For WhatsApp, there are not that many management tools available as for other digital channels. We are starting on WhatsApp now because we want to be the best in digital service and aim to professionalize the service as we learn."
The Whatsapp service channel is currently available in the Netherlands only, but when the service proves to be popular the airline will add other languages, writes Jerry Downing, Web Care Manager Transavia via WhatsApp.
KLM, Hamburg Airport
Meanwhile, Transavia's parent company KLM, who is a pioneer in the field of social and digital media, has indicated it is also looking to add Whatsapp to its mix of social media channels, while Hamburg Airport recently used used the strike of ground security staff at the airport to notify passengers via WhatsApp on the consequences of the strike and the expected waiting times at check-in.