Fransız havalimanı işletmecisi Vinci Airports, Londra Gatwick Havalimanı'nın işletmesini satın alıyor.
Şirketten yapılan açıklamaya göre, Gatwick Havalimanı işletmesinin %50,01 oranındaki hissesi, 2,9 milyar Pound (3,7 milyar USD) karşılığında Fransızların olacak.
İşletmenin geri kalan %49,99 oranındaki bölümü ise Global Infrastructure Partners adlı yatırım fonu tarafından yönetilmeye devam edecek.
Bununla birlikte, bu hisselerin mülkiyeti şu şekilde olacak:
Global Infrastructure Partners: %21
Future Fund Board of Guardians: %8,6
Abu Dhabi Investment Authority: %7,9
California Public Employees' Retirement System: %6,4
National Pension Service of Korea: %6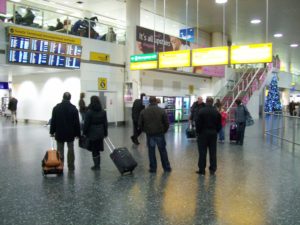 2019 yılının Haziran ayında tamamlanması beklenen sürecin sonunda, yolcu sayısı bakımından İngiltere'nin en büyük ikinci, Avrupa'nın ise en büyük sekizinci havalimanının işletmesi el değiştirmiş olacak.
2017/18 döneminde 764 milyon Pound ciro elde eden Londra Gatwick, son yıllarda dünya genelinde hızla büyüyen Vinci Airports'un portföyündeki en büyük havalimanı olma özelliğini taşıyacak.
Vinci Airports'un havalimanı ağı, 12 farklı ülkede 46 noktaya yayılacak.
Şirket şu anda ABD, Brezilya, Dominik Cumhuriyeti, Fransa, Japonya, İngiltere, İsveç, Kamboçya, Kosta Rika, Portekiz, Sırbistan ve Şili'de faaliyette bulunuyor.
Vinci Airports ayrıca, önümüzdeki dönemde Fransız hükûmeti tarafından özelleştirilmesi planlanan ve aynı zamanda %40 oranındaki hissesiyle ülkemizde TAV Havalimanı İşletmesi'nin hâkim ortağı durumundaki Aéroports de Paris ile de ilgileniyor.