Türk Hava Yolları (THY), özellikle sık uçan Business Class yolcularının uzun süredir talep ettiği bir uygulamayı hayata geçirdi.
THY'nin uzun uçuşlardaki Business Class yolcuları, İstanbul çıkışlı hatlarda yemek seçimlerini seyahatlerinden önce yapabiliyor.
Böylece hem yolcular kendi istedikleri bir yemeği yemiş oluyor hem de THY'nin ikram departmanı, ilgili uçuşlardaki yemek planlamasını buna göre yapıyor.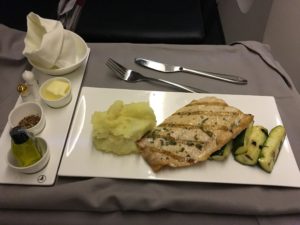 Yemek seçimi THY'nin web sitesi ya da mobil uygulaması kullanılarak, uçuştan 48 saat öncesine kadar, bilet bilgileri üzerinden gerçekleştirilebiliyor.
Bununla birlikte, söz konusu yemek seçiminin sadece, ilgili uçuş için belirlenen üç seçenek arasından yapılabildiğini hemen hatırlatalım.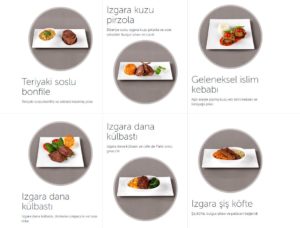 Uygulama şu an için Atlanta, Bangkok, Pekin, Bogota, Boston, Cape Town, Şikago, Guangzhou, Hanoi, Havana, Ho Chi Minh Kenti, Hong Kong, Houston, Cakarta, Johannesburg, Kuala Lumpur, Los Angeles, Manila, Miami, Montreal, New York, Phuket, Mauritius, San Francisco, Sao Paulo, Seul, Şanghay, Singapur, Taipei, Tokyo, Karakas, Panama, Madagaskar, Durban, Maputo, Buenos Aires, Toronto ve Washington DC uçuşlarında geçerli.
Singapore Airlines – Book the Cook
Uçak içi hizmet konusunda sektörün lider firmalarından Singapore Airlines ise yemek seçimi uygulamasında çıtayı çok yükseklere taşımıştı.
Singapore Airlines'ın 2014 yılında başlattığı ve "Book the Cook" adını verdiği uygulama çerçevesinde, First ve Business Class yolcuları, Singapur çıkışlı belli başlı uçuşlarda, tercih ettikleri yemekler için ön sipariş verebiliyor.
Mesela şu günlerde Singapur çıkışlı olarak seyahat edecek bir Business Class yolcusunun önünde, yedi farklı dünya mutfağından toplam 46 seçenek bulunuyor.