Qatar Airways Pilot Recruitment Road Show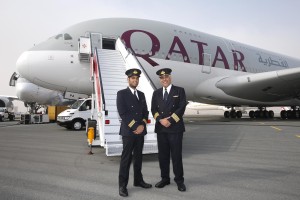 April 2016
Qatar Airways is searching for captains and first officers!
Qatar Airways recruitment events are coming to Istanbul, and it is searching for talented individuals to join its award-winning team.
Qatar Airways takes pride in its people a dynamic and culturally diverse workforce is essential to ensuring Qatar Airways is one of the world's premium and fastest-growing airlines.
Given its current growth, Qatar Airways is looking for Captains, and First Officers across its young Boeing and Airbus fleet.
If you are an experienced pilot, and interested in hearing more about Qatar Airways, or keen to join its 5-star team, please come along to Qatar Airways' information session and meet with its pilot recruitment team.
Times and location as below:
City / Country: Istanbul, Turkey
Venue: Radisson Blu Conference & Airport Hotel, Istanbul E5 Karayolu üzeri (yanyol) No:20 34295 Sefaköy/K.Çekmece-Istanbul
Date: 12th & 13th April 2016 – Flight Deck Presentation
Timings: At 10:00 and 13:00
Flight Deck Crew only.
No appointment necessary.
All of Qatar Airways' current vacancies are listed at careers.qatarairways.com, so if you apply online now, Qatar Airways can arrange to meet with you at one of its recruitment event.