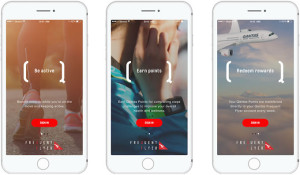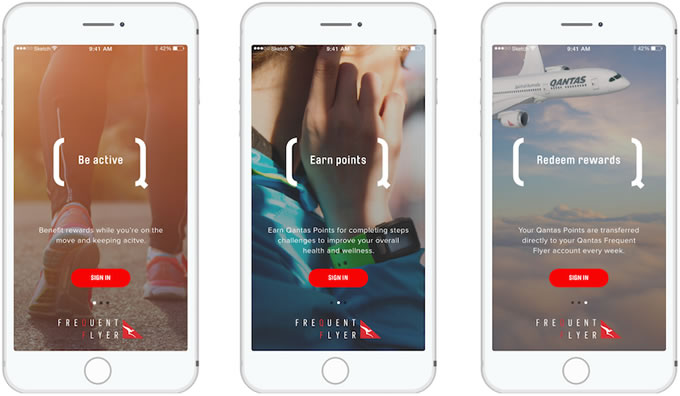 This article is re-published with kind permission of "www.airlinetrends.com".
Many airline passengers lament the traditional loyalty program format, which has become somewhat antiquated and can take forever to produce any useable benefit.
But in a new loyalty tie-up with Aussie health insurance provider nib, Qantas is demonstrating that it understands how to engage people in a digital world.
Beginning later this year, Qantas Frequent Flyer program members can purchase Qantas Assure, a range of health insurance products powered by nib.
Those who sign up can also earn Qantas Points faster than with flying alone, because they will collect points for achieving fitness goals.
Mobile app
Qantas Assure customers will be able to download an app to a number of different wearable and mobile devices.
Using the app, members will be able to choose from a variety of daily or weekly targets depending on their lifestyles, with the number of frequent flyer points earned increasing with the size of the target. The app will monitor (by counting steps, for example) the customer as he or she progresses through the challenge and reward completion with Qantas Points that can be used on flights, upgrades, hotels, car hire, at the Qantas store, and more.
Eventually, points will be able to be earned for other forms of physical activity beyond walking and running. Qantas says its Assure plan will start with health insurance, but will expand to other types of insurance in future.
Popularity of fitness trackers
According to the Sydney Morning Herald, Qantas said there were estimates around one-quarter of Australians now own a fitness tracker, but fewer than one in five Australians took the recommended 10,000 steps per day.
Qantas Loyalty chief executive Lesley Grant said the idea behind Qantas Assure came from members saying they wanted to be rewarded for leading a more active lifestyle. About half of those polled during research said they would be more active if they were rewarded.
"They also want to feel more engaged in the health insurance experience rather than just paying their monthly premium or making a claim," she said. "When members choose to combine the Qantas points they can earn from literally walking around the block with all of the other ways to earn, it becomes a very powerful proposition."
Profit share
Under the deal, Qantas Loyalty will provide its marketing, data and customer retention expertise while nib will provide health insurance, risk assessment and underwriting capability.
The deal will involve the pair sharing equally the gross profitability of the health insurance plans, unlike typical Qantas frequent flyer partnerships under which it simply sells points to credit card issuers and retailers.
The program will be launched later in 2016 and Qantas has produced a short YouTube video to explain the details.
AirBaltic 'Burn The Miles'
This isn't the first time and airline has used fitness to inspire loyalty, and vice-versa.
In 2013, AirBaltic launched an app called Burn The Miles, which rewarded frequent fliers for burning calories.