This article is re-published with kind permission of "www.airlinetrends.com"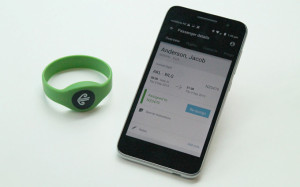 The ubiquity of personal devices, the availability to be connected anywhere, and the self-service mindset of travelers, has created a momentum that sees many of today's passenger experience innovations taking place in the digital realm.
For example, Air New Zealand – already noted for its adoption of digital technologies – recently announced it has created the new role of 'Chief Digital Officer', as part of a rethink of how the airline approached digital innovation.
The New Zealand Herald also reports that Air New Zealand has just unveiled a host of digital novelties aimed at removing customer pain points, and is working on the development and introduction of permanent digital bag tags, biometric scanners for luggage dropoff, electronic departure cards, and a tracking system for kids flying alone using digital wristbands.
Some of these digital services will be introduced at the end of the year, while others are being looked at as a possibility for the future.
Tracking unaccompanied minors
One eye-catching innovation are the digital wristbands for unaccompanied minors (kids who are flying without their parents).
Taking a cue from Disney's 'Magic Band', Air New Zealand is planning to introduce an electronic tracking system for the 28,000 unaccompanied minors it carries per year.
The high-tech bracelets replace a paper system and aim to provide parents with more peace of mind, as they will be able to receive real-time information on where their child is during the journey.
How it works: According to the NZ Herald, unaccompanied minors will be offered a silicon wrist band in the colour of their choice which contains a chip that connects to a mobile application.
The app will allow Air New Zealand employees to easily identify the child and send intermittent text messages to parents and family of the child, notifying them where their child is in the flight process and how they are doing.
Parents will be notified when their child checks in, when they are boarding the flight, when the flight has landed and when they are collected by a nominated family member or family friend at the destination airport.
In a smart move, kids can choose the colour and get to keep the wristband. Air New Zealand hopes to begin using this system by the end of the year.
China Southern
On a related note, Chinese media last year reported that China Southern staff take photos of unaccompanied minors in the airport, at the boarding gate and in the airplane, and upload these photos to the Internet so parents can download the photos to see how their children are doing during the trip.