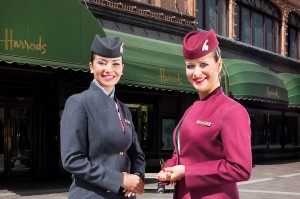 This article is re-published with kind permission of "www.airlinetrends.com".
We have reported before airlines in Brazil have been developing innovative strategies as they compete to win over the new Brazilian middle class, many of whom are entirely new to air travel.
For example, TAM and low-cost carrier GOL are targeting this segment with novel sales channels, such as mini travel stores at busy subway and bus stations and kiosks at discount stores.
On a related note, Philippine Airlines and its low-cost subsidiary AirPhil Express offer customers in the Philippines the option to book a domestic ticket online and then pay for their ticket using cash at over 750 7-Eleven retail outlets nationwide, which are open 24/7.
Meanwhile, Jetstar Japan has just signed a distribution agreement to sell tickets through the ubiqitous Lawson convenience store franchise chain.
The arrangement enables customers to book Jetstar Japan air tickets using the multi-media terminals (known as Lawson Loppi) and pay for them in cash at the chain's 10,000 plus stores. The deal with Lawson will allow the low-cost carrier to become the first airline in Japan to sell fares at multi-media terminals that already sell concert, bus and train tickets.
Qatar Airways 5-Star
On the other end of the spectrum, Qatar Airways – which was voted Airline of the Year in 2012 and is one of just a handful 5-star rated airlines in the world – has just opened a flagship high-street ticket office in one of the world's most exclusive shopping destinations – iconic British department store, Harrods in Knightsbridge, London.
Located on the lower ground floor of the department store, next door to Harrods Bank, the Qatar Airways ticket office is a short walk for many citizens from the oil rich state who have moved to the UK with many living in Knightsbridge and Kensington. Or as The Telegraph states it: "Now, with their favourite airline taking space in the Harrods basement, Qataris will only need to leave their Ferraris and Lamborghinis for a short time to collect their tickets on the carrier."
Futhermore, Mohammed Al-Fayed sold Harrods for GBP1.5 billion to investment company Qatar Holdings in May 2010 – forging a close link to the Arab state.
"London is one of our most important gateways," said Qatar Airways CEO Akbar Al Baker. "We are opening our ticket office in central London at Harrods as it is a place that not only reflects the high level of service we offer, but is where our most discerning customers can be found. Harrods customers can now experience our unrivalled 5 star service in-store and onboard."
Qatar Airways operates five daily flights between Doha and London Heathrow.