Dünyanın en fazla ülkeye sefer yapan havayolu şirketinin hangisi olduğunu biliyor musunuz?

Son yıllarda havayolu sektörüyle biraz olsun ilgileniyorsanız, bu sorunun cevabını hemen verebilirsiniz.
Evet, Türk Hava Yolları (THY), dünyanın en fazla ülkeye sefer yapan havayolu şirketi olma ünvanını uzunca bir süredir elinde bulunduruyor.
Zaten THY, dünya genelinde sürdürdüğü pazarlama faaliyetlerinde, "Turkish Airlines, flying to more countries than any other airline in the world" ibaresini sık sık kullanıyor.
Peki; THY dışındaki havayolu şirketlerinde durum nasıl?
İlk sıralarda hangi şirketler var?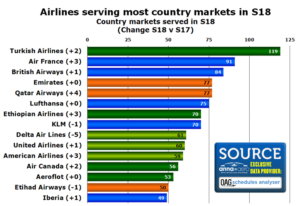 Anna.aero tarafından Yaz 2018 tarife dönemini verileri kullanılarak hazırlanan bir tabloya göre, 119 farklı ülkeye uçan THY'nin ardından açık ara farklı Air France geliyor.
91 farklı ülkeye sefer gerçekleştiren Air France'ı, 84 ülkeyle British Airways takip ediyor.
Orta Doğu'nun iki dinamik şirketi Emirates ve Qatar Airways, 77 ülkeyle dördüncülüğü paylaşıyor.
Dünyanın en fazla ülkesine sefer yapan havayolu şirketleri sıralamasında, Amerikalı taşıyıcıların durumu dikkat çekiyor.
United, Delta ve American Airlines, dünyanın en büyük havayolu şirketleri olmalarına karşın sadece 60 civarında ülkeye uçuş düzenliyor.
Bir başka deyişle Amerikalılar, THY'nin yarısı kadar ülkeye uçuyor.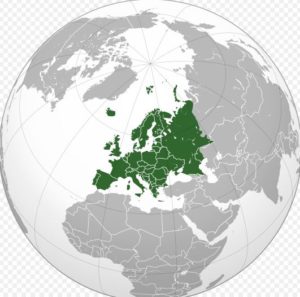 Bunun en önemli sebebi söz konusu şirketlerin büyük oranda ABD iç hatlarına ve yakınlardaki çevre ülkelere odaklanmış olmaları.
Tabii işin bir de coğrafî gerçeği var.
Yüzölçümü hemen hemen ABD kadar olan Avrupa kıtasında onlarca devlet bulunuyor ve bunların sayısı, yukarıda bahsettiğimiz istatistiğe doğal olarak Avrupalı havayolu şirketlerinin lehine katkıda bulunuyor.