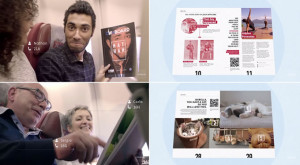 This article is re-published with kind permission of "www.airlinetrends.com"
To celebrate the 35th anniversary of it's Sao Paulo-Milan route, TAM Airlines recently wowed a flight full of passengers by using Facebook to learn more about them and creating a 100 percent personalized inflight magazine for each.
By integrating Facebook Connect into the ticket purchasing process, TAM was able to access the likes, preferences, social activity and even the photos of their guests to create a completely unique "Ownboard Magazine" with customized content from front to back.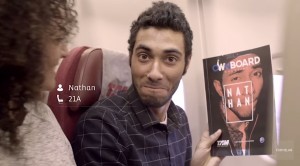 When passengers boarded this special flight, they found a magazine in their seatback pocket that featured a cover showing their face and their first name in big, bold letters.
Every single article, photo and advert in the magazine was geared towards the passenger's personal interests and life experiences.
For example, the inside of the front cover showed the passenger's name turned into a colour, and one page showed a montage of interesting things that happened on the day they were born.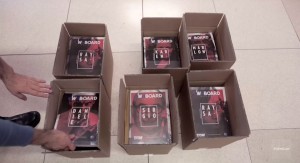 The idea behind this initiative was to show passengers how much TAM cares about them and understands them.
Furthermore, TAM had previously observed that passengers spent only around 3 percent of their time onboard looking at the inflight magazine.
Watching the YouTube video produced about the initiative (which has received more than 18,000 views since May 11), it is clear that passengers were quite happy with their Ownboard Magazines.
In fact, 100 percent of the passengers from that flight took the magazine off the plane with them.