Ünlü Hollywood yıldızı Nicole Kidman, Etihad Airways'in yeni reklam yüzü ve marka elçisi oldu.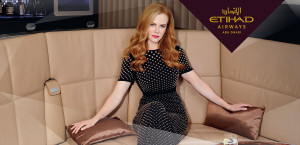 Etihad Airways böylece, geçtiğimiz yıl içerisinde "Flying Reimagined" adı altında başlatmış olduğu son derece başarılı marka ve pazarlama kampanyasının zirve noktasına ulaşmış oldu.
Hatırlanacağı üzere, 2014 yılı ortalarında, şirketin filosuna o yılın sonunda katılacak olan Airbus A380 ve Boeing 787 uçakları üzerinden başlatılan kampanya, havayolu sektörü genelinde büyük ses getirmişti.
Şirket son bir kaç haftadır, özellikle premium yolcu segmentine yönelik farklı ürünlerinin tanıtımını yapmaktaydı:
The Residence, First Apartment, First Suite ve Business Studio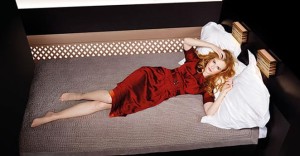 Etihad'ın, Kidman ile birlikte yürüteceği yeni marka kampanyası küresel kapsamda olacak ve ilk olarak aşağıda görebileceğiniz TV reklamı ile başlayacak.
Kampanya TV reklamlarının yanı sıra basılı, dijital ve açık hava iletişim kanalları üzerinden de kamuoyuna ulaşacak.
Etihad Airways CCO'su Peter Baumgartner yaptığı açıklamada "uçmayı yeniden hayal ettiklerini ve tanımladıklarını belirterek, bunun için inovasyon, tarz, tasarım ve misafirperverlik ögelerini birleştirdiklerini" söyledi.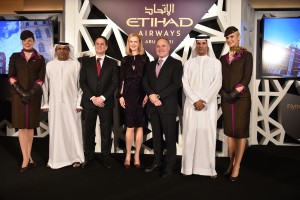 Anthony Atanasio ve Valerie Martinez yönetilen yeni reklam filminde, Etihad'ın filosundaki bir Airbus A380 ve onun içerisinde yer alan First Apartment ve The Residence bölümleri kullanıldı.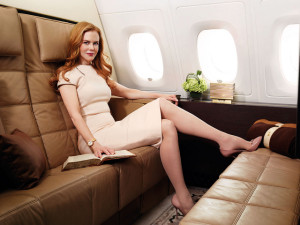 Kampanyanın konsepti ise dünyaca ünlü kreativ ajans M&C Saatchi'nin Avustralya şubesi tarafından geliştirildi.
Etihad Airways'in E-BOX adlı uçuş eğlence sisteminde, Nicole Kidman'ın filmlerinden oluşan özel bir de bölüm oluşturuldu.
Havayolu 101 olarak yakından takip etmekte olduğumuz Etihad marka kampanyasının son aşamasında Nicole Kidman'ın yer almasını, aktrisin güzelliği ve zarafetini düşündüğümüzde, son derece doğru bir karar olarak değerlendiriyoruz.
Açıkçası, son iki yıl içerisinde havayolu sektöründe gerçekleştirilen pazarlama faaliyetleri arasında Lufthansa'nın "Premium Economy" ve Etihad'ın "Flying Reimagined" çalışmalarının ders niteliğinde olduğunu rahatlıkla söyleyebiliriz.
İşte Nicole Kidman'lı yeni Etihad reklamı…