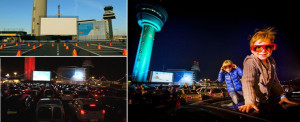 This article is re-published with kind permission of "www.airlinetrends.com".
Airlines around the world have been busy aligning themselves with Disney's latest film 'Planes' to help co-promote themselves and the movie.
American Airlines was the first carrier to screen 'Planes' on its IFE system and the airline is even featured with their new livery in the film itself (video here).
In Australia, Disney partnered with Qantas to conduct the first official Australian screening of 'Planes' on a Boeing 767, mid-air.
KLM and Amsterdam Schiphol Airport
In the Netherlands, KLM and Amsterdam Schiphol Airport have teamed with Disney to organize the screening of 'Planes' in a specially created 'pop-up' 3D drive-in cinema at the airport on September 28th ahead of the official launch of the movie in the Netherlands on October 9.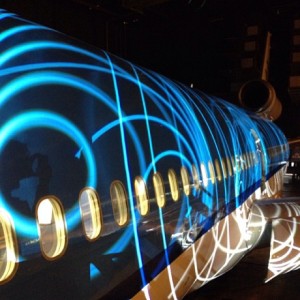 Billing itself as the first airport in the world that is used as the location for a 3D Drive-in cinema, Schiphol cleared the upper deck of one of its parking garages, including the removal of lamp posts in order to avoid bright lights hindering the movie goers.
Set against the backdrop of the airport control tower, a heavy crane lifted the film screen and along the side of the parking deck were colourful lights, stalls selling beverages and chips, and mobile toilets.
The visitors – 100 winners (and their friends and family) of KLM's 'Create Your Own Plane' contest – had to drive up to the garage upper deck with their own car.
They then were directed to their spot by Schiphol and KLM staff just like planes arriving at the gate. Equipped with 3D glasses and a newspaper, the movie-goers enjoyed 'Planes' from the inside of their car with the sound beamed to the car stereo via a radio frequency that was specially made available for the event.
According to Paul Sluis, Brand Manager B2C & Social Media at KLM, the initial 'Create Your Own Plane' campaign attracted 8,000 participants. The 100 participants who managed to attract the most online votes for their virtual creations were invited to the drive-in cinema experience.