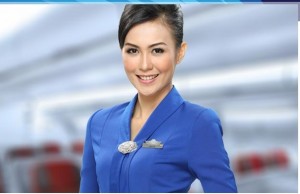 Garuda Indonesia, Endonezya'nın bayrak taşıyıcı havayolu şirketidir.
Adını, Hinduizm ve Budizm mitolojisindeki devasa Garuda kuşundan almıştır.
28 Ocak 1949 tarihinde kurulan şirketin hub'ı, Soekarno-Hatta International Airport'tur.
Bunun yanı sıra, Bali'deki Ngurah Rai International Airport ve Makassar'daki Sultan Hasanuddin International Airport, şirketin odaklandığı diğer iki önemli noktadır.
The airline of Indonesia sloganını kullanan Garuda Indonesia, Garuda Frequent Flyer adlı bir sık uçan yolcu programına sahiptir.
Şirket, 18'i dış ve 33 adedi iç hat olmak üzere toplam 51 noktaya sefer düzenlemektedir.
Garuda Indonesia, farklı tiplerden oluşan 80 uçaklık bir filoya sahiptir.
Bu yılın ortalarından itibaren, Boeing 777-300ER tipi uçakların da filoya dahil olması beklenmektedir.
Şirketin ayrıca Airbus A330-300, Boeing 737-800 ve Bombardier CRJ1000 tipi uçaklardan siparişleri bulunmaktadır.
Garuda Indonesia, 1990'larda geçirdiği uçak kazaları, 1997 Asya mâlî krizi, 11 Eylül olayı, SARS, Bali'deki bombalı saldırılar ve 2004 Güneydoğu Asya tsunamisi gibi çok önemli olaylar sebebiyle, yıllardır büyük zorluklarla mücadele etmektedir.