Özellikle rekabetin arttığı piyasalarda, rekabet eden firmalardan bir tanesinin, sattığı ürün veya hizmetin fiyatını aşırı oranda düşürmesi sonucunda şöyle bir tâbirin dile getirildiği duyulur:
"X firması pazarı sulandırdı."
BBC'de Bolivya Havayolları hakkında okuduğum bir makalede yine bu minvalde yapılan bir benzetme karşısında "pes" demek durumunda kaldım.
Bolivya Havayolları'nın rakibi konumundaki Aerosur adlı firmanın üst düzey bir yetkilisi şöyle demiş:
"What BoA is doing is to prostitute the market. And it is aimed at monopolising the market, personally by the president and its allies. This is a political battle because this government cannot stand private business."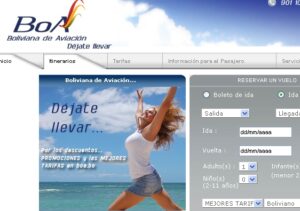 Bu vesileyle Bolivya Havayolları'na kısaca değinelim.
Güney Amerika'nın sosyalist olma iddiasındaki liderlerinden biri olan Evo Morales tarafından idare edilmekte olan Bolivya'da havayolu sektörü son yıllarda zor zamanlardan geçti.
Bu noktada devreye Bolivya Havayolları girdi.
Devlet mülkiyetinde olan bir şirketin de başarılı olabileceğini ispat etmek gibi bir amacı olan şirketin uçaklarında business class bulunmuyor.
Zira yöneticileri, bu uygulamanın halk arasında ayrımcılık yapmak manasına geldiğini düşünüyor.
Bolivya'da havayolu seyahati Bolivya Havayolları tarafından "demokratikleştirildikçe", uçağa binenlerin sayısının artacağı düşünülüyor.