İngiltere Reklam Standartları Kurumu (Advertising Standards Authority – ASA), Etihad Airways ve Lufthansa'nın çevre konulu reklamlarını yasakladı.
Etihad Airways'in, havayoluyla seyahat ve çevre ilişkisinin ele alındığı reklamlar, yanıltıcı olduğu gerekçesiyle kaldırıldı.
Facebook'ta yayımlanan söz konusu reklamlarda, Etihad Airways'ten "Environmental airline of the year 2022", yani 2022'nin en çevre dostu havayolu ifadesi kullanılıyordu.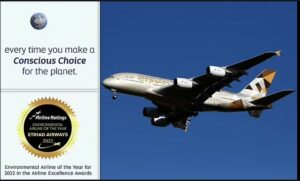 Bunun yanı sıra, uçak içi ikramda verilen tek kullanımlık çatal – bıçak sayısının azaltılmasına atıf yapılarak, "conscious choice for the planet" (dünya için bilinçli seçim) ibaresi öne çıkarılmıştı.
Gelgelelim, ASA, sürdürülebilir havacılık kavramı çerçevesinde herhangi somut bir şey yapılmadığını ve Etihad'ın bu reklamlarının abartılı ve yanıltıcı olduğuna hükmetti.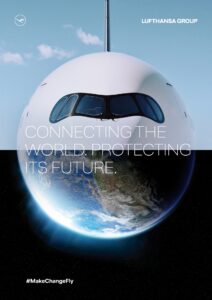 ASA, geçen ay da Alman havayolu Lufthansa'nın reklamlarını benzer gerekçelerle yasaklamıştı.
Sadece havacılık değil tüm sektörlerde şirketlerin çevre konusunda yaptığı reklamların gerçekten de abartılı olduğunu düşünüyorum.
Tıpkı şirketlere farklı farklı konularda sürekli bir biçimde ödül verilmesi gibi, sürdürülebilirlik meselesinin iletişim çalışmalarında da kantarın topuzu kaçmış durumda.