The Virgin brand is one of the most recognizable and respected in the world.
Based on a sketch first drawn on a cocktail napkin nearly 50 years ago, it is no exaggeration to say the Red Virgin logo has become iconic.
The signature "Virgin" logo serves as the focal point for + 400 Virgin companies across the globe – including Virgin America.
But as an airline known for innovation and pushing the envelope, we wanted to look beyond – we wanted to evolve, and we wanted a new logo unique to Virgin America, that told our story.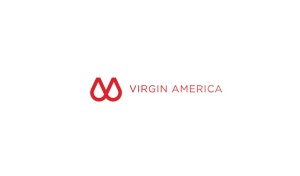 Millions of people around the world identify with the logo, so when we decided to undertake the monumental task of updating it, we didn't take it lightly.
At our core, we're changing the world through better flights.
How do you capture all of that in a logo?
After an exhaustive search, we found someone to take on the challenge:
We partnered with one of the hottest up-and-coming creative agencies, N_Fuzion and their mercurial creative maestro – Chief Creative Officer Connor Barnaby.