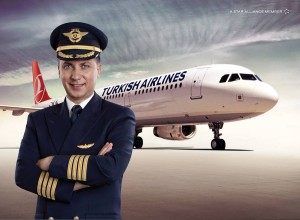 Europe's Leading Airline is now recruiting experienced Captains and First Officers
"Turkish Airlines invites you to take part in its exclusive ROADSHOW IN ROME"
Istanbul's tranquility lies in its ability to embrace its beauties, and is one of the largest, liveliest and most exciting cities in the World.
Our mission is to become the preferred leading European air carrier thanks to its strict compliance with flight safety.
As the best Airline in Europe for three consecutive years, we understand that our customers choose us as their preferred carrier for various reasons ranging from our extended range of destinations that we fly to; as well as for striving to continue to provide world class service.
Turkish Airlines is currently seeking to employ Captains and First Officers who wish to become part of our continued growth and success.
For detailed information please visit:
http://www.turkishairlines.com/en-int/career/
Pilots Recruitment Roadshow Details
Date: 16-17 January 2015
Time: Morning Session 10:00am / Afternoon Session: 3:00 pm
Venue: Sheraton Roma Hotel & Conference Center
Viale Del Pattinaggio, 100 – 00144 ROMA, ITALIA
We hereby sincerely invite you to attend.