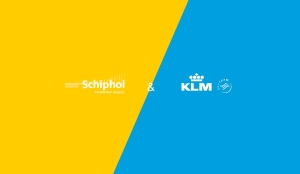 This article is re-published with kind permission of "www.airlinetrends.com".
KLM is on a roll when it comes to surprising passengers with unexpected touches. In the past months, the airline has set up a dedicated 'Lost & Found' team at Amsterdam Schiphol Airport that aims to reunite lost items as soon as possible with their legitimate owner.
The team uses all available information like seat number, phone numbers and public social media details to reunite passengers with their belongings a.s.a.p.
And last month KLM took its social media-based customer service to another level with a bold campaign called #HappyToHelp.
During five days, a dedicated team scanned social media for any passenger facing travel woes throughout the world, and responded with real-time answers and support.
Cover Greetings
Showing the sheer diversity of stories of passengers travelling on the same aircraft on a given day, KLM's latest effort is called 'Cover Greetings' and involved placing a personal message from loved ones staying at home to their boyfriend, girlfriend or relative on the headrest of their KLM aircraft seat.
The airline spotted people saying goodbye to their families at the departure gate, then whisked their relatives away to a place where they could decorate a seat cover with their own message.
KLM together with Amsterdam Schiphol Airport worked together to ensure that the personal message was placed on the right seat in the aircraft.
This made for an unexpected and touching moment for the passengers who boarded the plane as they saw a headrest cover made especially for them.
The moving video showing the cover greetings and passenger's responses can be watched online and is also currently played on a large, centrally located, screen at Amsterdam Schiphol Airport.
Although the stunt took place on a single day, involving passengers from three different flights, the airline says it might develop 'Cover Greetings' into a permanent service.