Show your city and win 2 Round The World tickets.
Join the contest via klmf.ly/1khivdS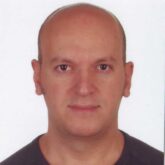 Havacılık sektöründe, hem havayolu hem de havalimanı tarafında 25 yıla yakın profesyonel tecrübesi bulunan Dr. Abdullah Nergiz, Türkiye'nin ilk havacılık blogu olan Havayolu 101'in kurucusu ve baş editörüdür. Yüksek Lisans ve Doktora çalışmalarını Türkiye sivil havacılık tarihi üzerine yapmış olan Nergiz, halen profesyonel kariyerinin yanı sıra havacılıkla ilgili ders vermeye devam etmektedir.